I was zipping through my 300+ unread updates on Google Reader today and paused to read the
Compassion Blog
.
I don't
pause
enough...
Today's post was about churches going beyond the typical short-term mission model to partner with churches in developing nations long-term. Thirty seconds later I had a full-on Buddy the Elf moment...
"When U.S. pastor Joe Wittwer visted Iglesia Elim in Armenia, El Salvador--"
Wait, what? Hey...hey! I know that guy!
They even had a picture...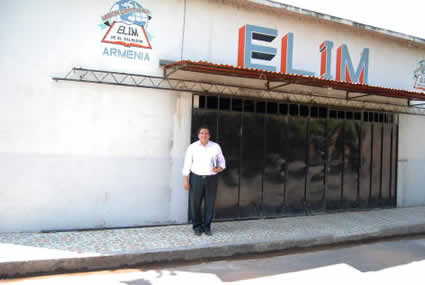 Hi Joe!
The
Church 2 Church
program that Life Center has implemented encourages churches to go beyond what Compassion calls a "love them and leave them," relationship and commit to building a permanent bridge between two congregations. This embodies the heart of Ephesians 2:19 beautifully,
"So then you are no longer strangers and foreigners, but you are fellow citizens with the saints and members of the household of God."
I'm excited to see what happens as more churches adopt this model.
Read the rest of the post on Compassion's blog
here
or you can read the original article at
LeadershipJournal.net
.